After playing as an ex-boxer who falls in love with a blind woman in mellow-romance movie 'Only You', this time So Ji Sub is coming up in new image as an assassin of a contract killing company who falls in love with his target's wife, played by Lee Mi Yeon (Merchant Kim Man Deok), in upcoming action movie called 'A Salary Man' (aka 'Employee').
So's character in the movie is described as the most promising professional killer as he'd never showed a slight hesitation when took someone's life. It was before he meets the woman he loves wholeheartedly that leads him to decide to quit from work. Later, he finds out himself becoming a target of his former co-workers instead.
The filming began on August 20 and recently ended on December 6 with the last scene featuring So Ji Sub's struggling against assassins of the company which's described as the shoot with the highest difficulty scale of action scene and the most emotional scene.
'A Salary Man' is tentatively scheduled to premiere in June of next year.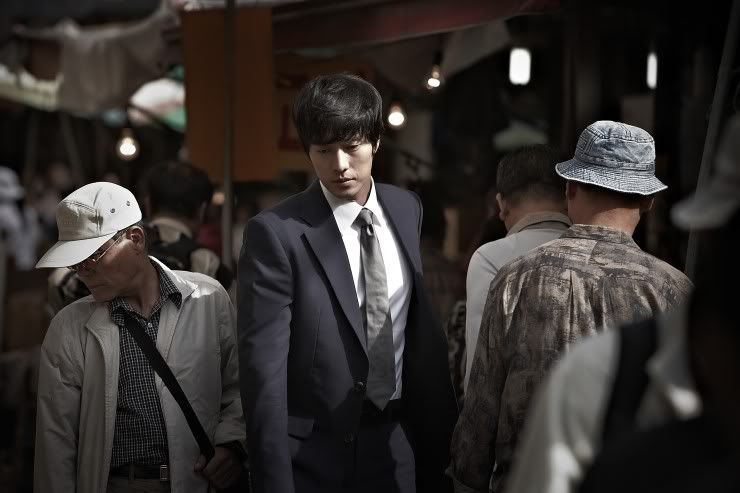 Source: OSEN
Trend Topic:
so ji sub 2012
,
Tags: Korean action movie, lee mi yeon, salary man Korean movie, so ji sub