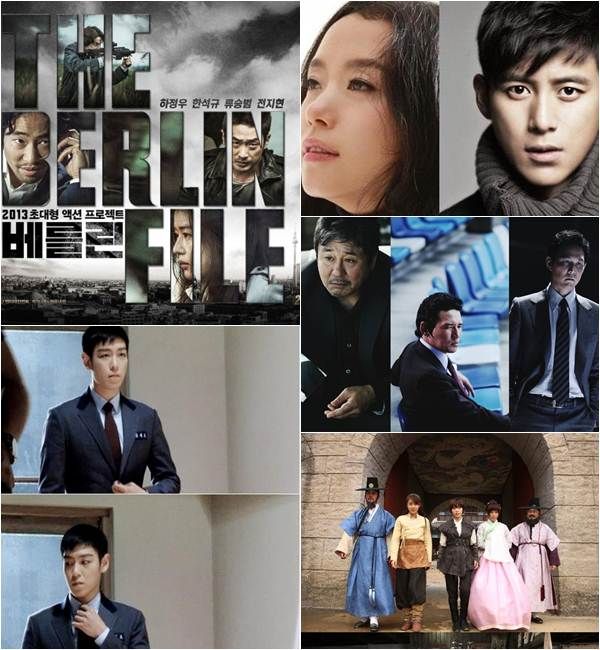 In 2013, it seems there will be some new Korean Movies that are potentially to be blockbuster, so what is any Korean Movie that will be on theater in 2013, here is the list!
1. The Berlin File aka Bereurlin (Release Date: January 31, 2013)
Story:
Set within the backdrop of Berlin, Germany, the movie follows a North Korean secret agent who infiltrates a South Korean organization, but is then abandoned by his country. A killer (Ryoo Seung-Bum) arrives to take out the abandoned North Korean agent, while the North Korean agent attempts to flee with his wife.
Cast:
Ha Jung-Woo – Pyo Jong-Sung (North Korean secret agent)
Han Suk-Kyu – Jung Jin-Soo ((NIS agent))
Ryoo Seung-Bum – Dong Myung-Soo (Killer from North Korea)
Gianna Jun – Ryun Jung-Hee (Pyo Jong-Sung's wife)
Trailer

2. New World aka Sinsegye (Release Date:February 21, 2013)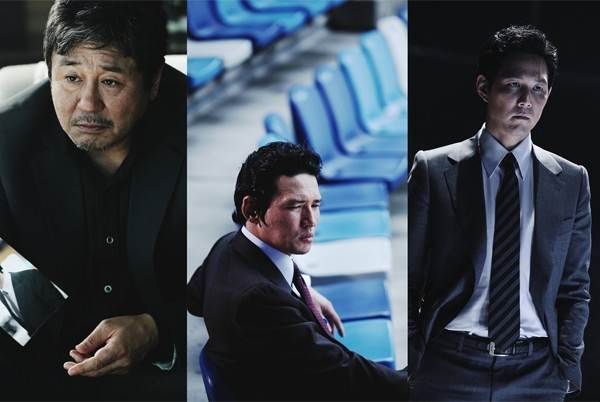 Story:
A detective (Lee Jung-Jae) goes undercover to become the #3 highest ranked member of a crime gang. After the boss of the gang dies, the undercover detective suffers internal conflicts between the #2 highest ranked member of of the crime gang (Hwang Jung-Min), who believes in him, and a high-ranking officer from the police organization (Choi Min-Sik), who considers him as merely a pawn.
The movie is inspired by classic Hong Kong film "Infernal Affairs" and involves undercover moles at the highest levels within the mob and the police. "Infernal Affairs" had been remade to Hollywood version, Japanese version and now Korean version.
Cast:
Choi Min-Sik – High ranking police officer
Hwang Jung-Min – Numer 2 gangster
Lee Jung-Jae – Undercover detective
Song Ji-Hyo – detective
Trailer

3. The Huntress aka Joseonminyeo Samchongsa (Release Date: February (Lunar New Year), 2013)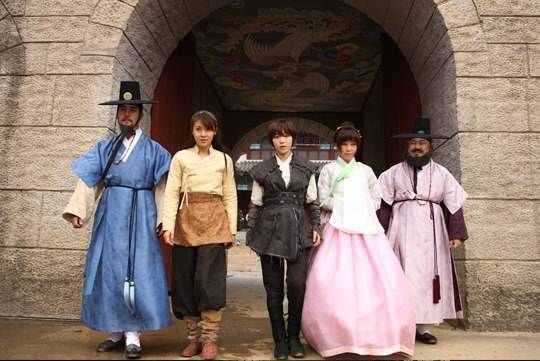 Story:
Set in the Joseon Period, three beautiful musketeers fight against a powerful group who tries to overturn the royal family and gain absolute power. The leader of the Beautiful Three Musketeers is Jin-Ok (Ha Ji-Won), a smart and righteous woman. Hong-Dan (Kang Ye-Won) is the only married woman among the three women. Ga-Bi (Son Ga-In) is the youngest among the musketeers and excels at fighting.
Cast:
Ha Ji-Won – Jin-Ok
Kang Ye-Won – Hong-Dan
Son Ga-In – Ga-Bi
Joo Sang-Wook – Sa-Hyun
Ko Chang-Seok – Moo-Myung
Trailer
N/A
4. Classmate/ Alumni aka Dongchangsaeng (Release Date: Sometime in 2013)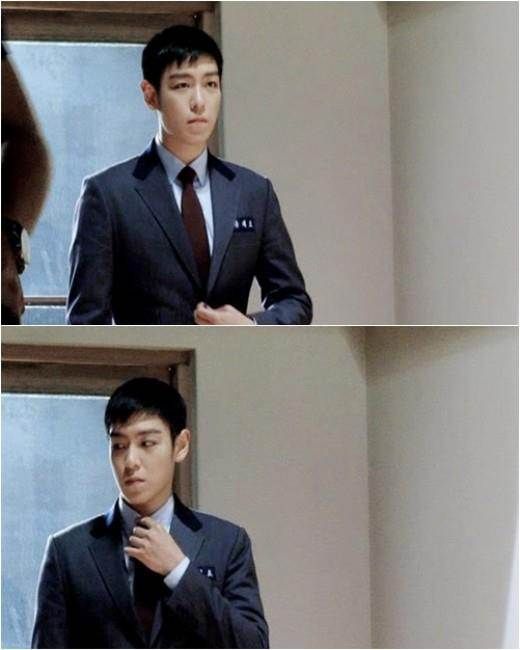 Story:
A young man's father, who is a North Korean spy, is falsely accused. The young man then becomes a spy to save his younger sister. He also enters high school and begins to harbor feelings for a troubled female student and attempts to kill spies sent to South Korea
Cast:
T.O.P – Myung-Hoon (North Korean spy's son)
Yoon Je-Moon – Jung-Min (South Korea National Intelligence Service agent)
Jo Sung-Ha – Sang-Chul (North Korean senior colonel)
Han Ye-Ri – Hye-In
Kim You-Jung – Myung-Hoon's younger sister
Trailer:
N/A
5. The Road Home/ The Way Home aka Jibeuro Ganeun Gil (Release Date: second half of 2013)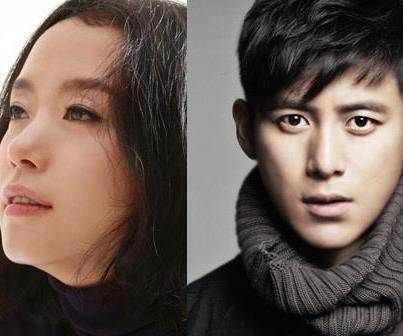 Story:
A woman (Jeon Do-Youn) is deceived by a friend of her husband and arrested for possession of drugs at the Paris, France airport. She is then imprisoned at a jail located on a remote island. Her husband (Ko Soo) struggles to get her home.
The movie is based on a true story of a woman tricked into delivering drugs and arrested in the Paris, France airport.
Cast:
Jeon Do-Youn – Song Jung-Yeon
Ko Soo – Im Jong-Bae
Trailer
N/A
Make sure, you dont miss every single of the movie!
Trend Topic:
korean movies 2013
,
2013 korean movies
,
new korean movies 2013
,
the huntress korean movie
,
korean spy movies
,
Tags: Classmate (alumni), New World, The Berlin File, The Huntress, The Road Home (The Way Home)