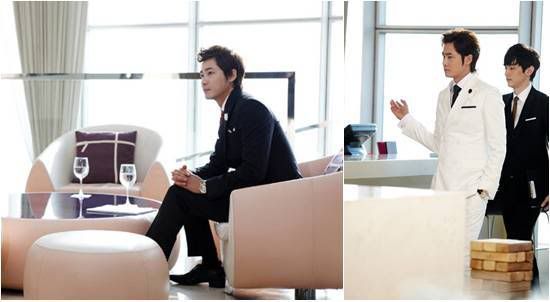 Here come the still cuts from SBS's highly-anticipated drama 'Lie to Me' and feature the drama's lead characters Yoon Eun Hye and Kang Ji Hwan.
It's a romantic-comedy about an ordinary young woman and an elite hotel CEO who get entangled into a fake marriage scandal because of a simple lie. I could say, it's just another common plot, but this kind of story mostly would still attract much attention since it would give us more enjoyable watching time. Moreover, Yoon Eun Hye and Kang Ji Hwan in here!
'Lie to Me' will follow Jang Hyuk's drama 'Midas' and premiere on May 9.
Source: Newsen
Trend Topic:
lie to me korean drama
,
lie to me
,
lie to me korean
,
maaduu lie to me
,
lie to me drama korea
,
Tags: kang ji hwan, lie to me korean drama, lie to me pictures, lie to me stills, yoon eun hye