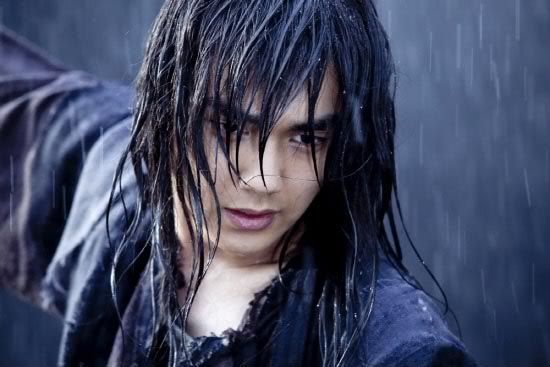 WOW!!
Yoo Seung Ho looks MUCH cooler on these recently released still cuts of the much-anticipated fusion drama 'Honorable Baek Dong Soo'. He was captured with his co-star Ji Chang Wook in a fierce swords-battle.
Although, Yoo plays the villain character but it seems he has become the central attention of the drama. It's probably because lots of people are highly anticipating to see his completely transformation image, as he will be playing the dark and mysterious swordsman after playing lots of likable characters.
On the other hand, Ji's character is a typical drama hero who is described as the noble good guy defending the King. In fact, Yoo was previously offered the hero role. However, he decided that as an actor, the villainous role was more appealing and would be a big help in expanding his acting range.
Well, imagine Go Hyun Jung's notable Mi Shil role in 'Queen Seon Duk' and he will be the male version of it in the drama! It definitely looks interesting, considering he is just 17 years old. So, count me in!
'Honorable Baek Dong Soo' premieres on July 4, following 'Lie to Me'.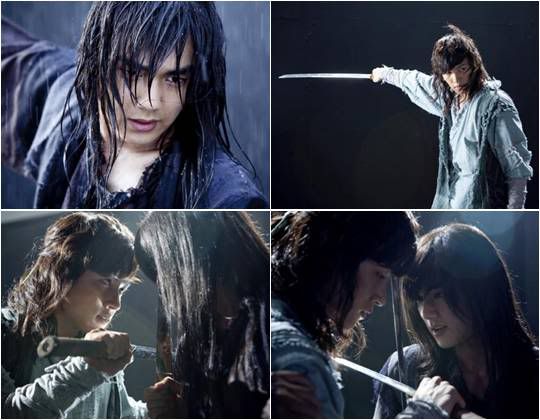 Source: TV Reports
Trend Topic:
yoo seung ho shirtless
,
dream high korean drama
,
ji chang wook continua yoo seung ho
,
ji chang wook love yoo seung ho video 2014
,
ji chang wook yoo seung ho
,
Tags: historical korean drama, honorable baek dong soo, ji chang wook, Yoo Seung Ho, Yoo Seung Ho & Ji Chang Wook Face Off