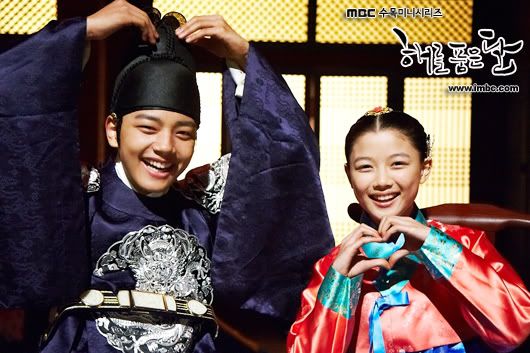 Yes, it's here! The first teaser for the upcoming fantasy sageuk romance 'The Moon Embracing the Sun' has been released, featuring its teen actors and no glimpse of its adult actors. So disappointed! Since I'm looking forward to see Kim Soo Hyun and Jung Il Woo onscreen together.
Well, we talk about sageuk drama here, so it can't be helped to have a childhood story for the first portion of the drama. But, I'm excited for some points looking the casting of the teen actors (Yeo Jin Goo, Kim Yoo Jung, and Lee Min Ho). They're considered as the best talented young actors than those that are in the same ages. So, I hope I could expect more from the adult actors.
Here is the trailer:
You can also watch the fun on-the-set video, here!
'The Moon Embracing the Sun' starring Kim Soo Hyun, Han Ga In, and Jung Il Woo will start its pilot episode on January 4.
Trend Topic:
the moon embracing the sun
,
Tags: the moon embracing the sun, The Moon Embracing the Sun korean drama, The Moon Embracing the Sun trailer