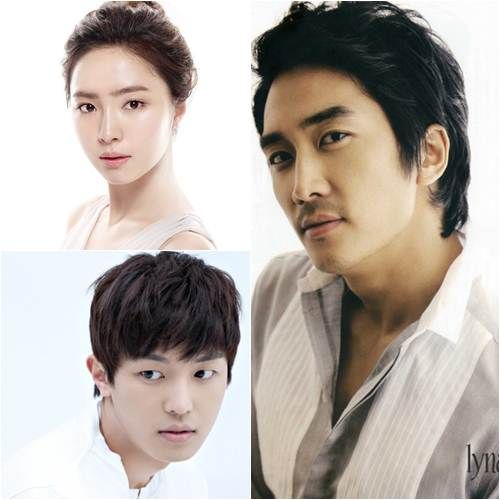 Song Seung Heon will be in MBC's new melodrama, WHEN A MAN LOVES (literal title of "Namjaga Saranghal Ddae," which is itself a working title and may change). This drama is his first drama in 2013. The confirmation of the actors comes from the Song Seung-Heon's management company Storms Company which told that Song Seung-Heon will play the leading male role in the drama series.
Meanwhile for the actress, it seems actress Shin Se Kyung (Fashion King) will be the female lead in the drama series. Shin Se Kyung agency, Namoo Actor told that "Shin Se Kyung is looking over the casting for 'When A Man Loves,'" and "It is not yet confirmed but still in the process of being worked out." Although her casting is not yet finalized, seemingly, she is a strong candidate to join the drama.
For supporting role, Actor Yeon Woo Jin (Arang and the Magistrate" as Joo-Wal) is ready to fill the spot. In WHEN A MAN LOVES, Yeon Woo Jin will portray Lee Jae-Hee, who is smart, but prioritizes a happy family over success and ambition. Lee Jae Hee will fall into a love triangle with characters performed by Song Seung Heon and Shin Se Kyung.
"When A Man Loves" is about a man who falls in love with his dead boss's woman and meets yet another woman in the process. This is co-production between Director Kim Sang-Ho and writer Kim In-Young who previously worked together in 2005 MBC drama series "A Man and A Woman".
Drama series will take over the MBC Wednesdays & Thursdays 21:55 time slot previously occupied by "7th Grade Civil Servant" and will be followed by "The Queen's Classroom" June, 2013.
Tags: shin se kyung, Song Seung Heon, WHEN A MAN LOVES, yeon woo jin