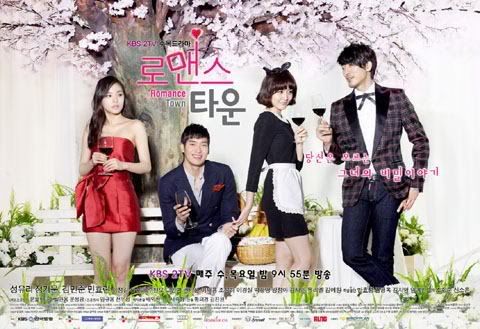 Premiering last night, Sung Yu Ri's new drama 'Romance Town' recorded a decent rate with a 8.6% viewership rating. It's not really bad for the beginning of the show, but it's quite low compared with 'Thorn Birds' which just ended last week with a 14.2% rating.
The first episode of 'Romance Town' showed the transformation of the lead character Noh Soon Geum (Sung Yu Ri) in a light and funny way, from a bad tempered high schooler, and even a blonde girl in a club to make money, until she became a housekeeper. Viewers have been complimenting for Sung's extensive and realistic act.
On the other hand, SBS's much-loved drama '49 Days' and MBC's new romantic-comedy drama 'The Greatest Love' rated 14.8% and 12.1%, respectively. It looks like the rating race for Wednesday-Thursday timeslot is going to be tight again, moreover when Lee Min Ho's highly-anticipated drama 'City Hunter' joins the race on May 25, following '49 Days'.
Source: TV Daily
Trend Topic:
i need romance viikii
,
Tags: romance town 1st episode, romance town rating, sung yu ri