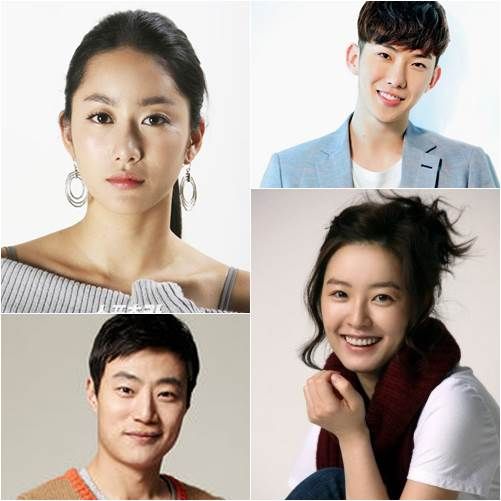 Do you still remember Kim Hye-Soo's upcoming drama "Please Comeback, Miss Kim"? Now, the drama gets the new title called God of the Workplace. I don't know the detail of behind the reason why KBS decides to change the title but at least for me, rather than the previous one, the present title is better and sounds more story-covered title. As we've known before, the drama will focus to Kim Hye-Soo's character that is a temp worker with perfect skill, professional, and her charisma is over among permanent employees. That's what I mean the title of God of the Workplace is more story-like title.
Besides title-changed issue, the drama had also casted some co-actors and actresses. At least 4 new roles (2 actresses and 2 actors) will be added into the drama. The first supporting actress is Jung Yu-Mi who was previously involved in the drama I Need Romance 2 and the second supporting actress is Jeon Hye-Bin who played in Queen Insoo. Jung Yu-Mi will play a new hire who has failed countless job interviews and barely made it past this one, with her less than stellar resume. Her quirk is her country accent that pops out in moments of stress, and she'll have a one-sided love for her boss (Oh Ji-ho). And Jeon Hye-Bin will play golden girl Geum Bit-na, a new hire on the team with all the right qualifications.
Meanwhile for the actors, there will be Lee Hee-Jun and Jo-Kwon. Lee Hee-jun plays Oh Ji-ho's friend — the two entered the company at the same time, only Oh Ji-ho kept moving up the ranks and Lee Hee-jun kept getting left behind. They're different (and compared) in every way, from attitude, nature, to personal values. Lee Hee-jun's character is actually named Mu Jung-han, which means literally, "heartless". And Jo Kwon will play a very polite and upright new hire.
God of the Workplace will air in April replacing Ad Genius Lee Tae Baek
Tags: Jeon hye bin God of the Workplace, jo kwon God of the Workplace, jung yumi God of the Workplace, lee hee jun God of the Workplace, Please Comeback Miss Kim God of the Workplace