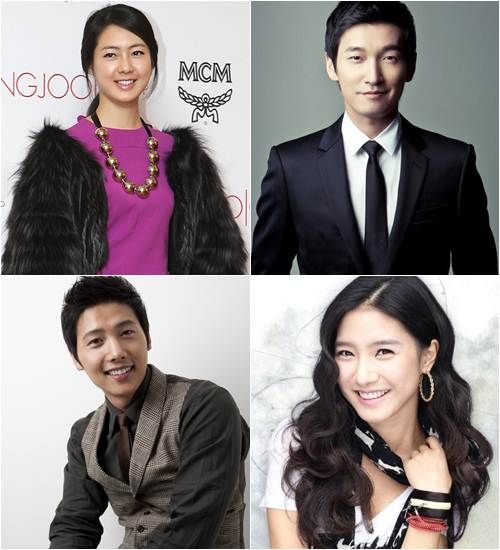 MBC's upcoming medical-sageuk 'Horse Doctor' has finalized its lead characters as Lee Yo Won (49 Days), Cho Seung Woo (Tazza), Lee Sang Woo (Thousand Days' Promise), and Kim Soo Eun (Boys Over Flowers) confirmed to join forces in the drama.
Coming from the director-writer pair behind 'Dong Yi' and 'Yi San', the drama sets Cho Seung Woo in the male lead role as Baek Kwang Hyun, a low-class veterinarian during Joseon-era who goes on to become a royal physician. Lee Yo Won plays his love interest, Kang Ji Nyung, a very progressive Joseon woman who has always an interest in the study of medicine which lets her to eventually become a doctor who treats the common people.
Lee Sang Woo, who challenges his first sageuk role, takes the role of Lee Sung Ha, a handsome and intelligent man who's involved in a love triangle with Baek Kwang Hyun and Kang Ji Nyeong. Besides being rivals for the love of the heroine, these two men will create a rival route against each other as Sung Ha character is the son of the man involved with the wrongful death of our hero's father.
Meanwhile, Kim So Eun is set to play the second female lead role as a princess who has crush on our titular hero and is described as feisty and used to getting her own way. She's known for throwing tantrums to get whatever she wants.
'Horse Doctor' plans to have 50 episodes and premieres in September.
Trend Topic:
horse doctor korean drama
,
Tags: Cho Seung Woo, Horse Doctor, Kim So-eun, lee sang woo, lee yo won