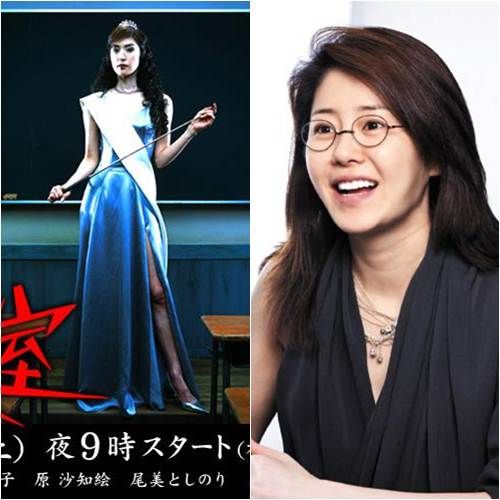 As reported, Amami Yuki's hit drama "The Queen's Classroom" ("Joo no Kyoshitsu") will be remade into Korean version by MBC. And for the leading role, veteran actress Ko Hyun-Jung has been offered to be "Maya Akutsu" character and she is now "highly considering" the role.
Storyline for "The Queen's Classroom" (Korean: Yeowangui Kyosil ) (referring to the original series) involves Maya Akutsu, a mysterious a sixth-grade teacher who dresses all in black and is repeatedly referred to as "oni sensei" (the teacher from hell) at Hanzaki Elementary School. The drama focuses on a year in her classroom and, particularly, the effect it has on 12-year-old Kazumi–a nice but mediocre student whose parents want to send her to a private secondary school. But it seems there will be a little bit difference in story line particularly in romance aspect.
So far, there isn't any report for actress who will play as "Kanda Kazumi" character. The MBC drama series remake will air this June at the Wed. & Thurs. 10pm time slot previously occupied by "When a Man Loves".