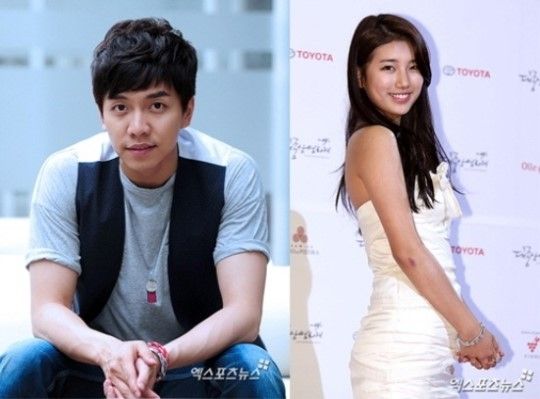 MBC seemingly wants to hold record as the leading on Mondays –Tuesdays drama with scoring time slot for its new drama called GUGA MEDICAL BOOK (literal title of "Guga Uiseo"), following Horse Healer which will end on Mid March. Some hit makers already fill the spot for the drama. Directing is PD Shin Woo-chul, of Secret Garden and A Gentleman's Dignity, and writing is Kang Eun-kyung of Baker King, Man of Honor, and Dalja's Spring. Meanwhile for the lead actor n actress, Lee Seung GI and Miss A Suzy are already confirmed.
GUGA MEDICAL BOOK remarks as the first drama for Suzy and Seung-Gi as co-partner. In the drama Seung-Gi will play half-man half-animal Choi Kang-Chi, who struggles to live like a human. And if the news is true (the drama will be about Nine Tail Fox aka Guminho), so it will be the second drama for Seung-Gi to play in Nine-Tail Fox-theme drama (previously: My Girl Friend is Guminho, co-partner with Sin Min Ah). What about Suzy character? Sorry, it appears there isn't yet information about the heroine. But definitely, this "GUGA" will be Suzy's first saeguk drama.
I am not Lee Seung Gi's Fan and Suzy. Their last drama (King Two Hearts & Big) didn't give me good impression, though I liked Suzy while she played in 101 Architecture. So if you ask me about the drama, perhaps I wouldn't be interested too much to watch the drama, why? I have set my watching time to Night king on SBS…heee.
If you are fan of Lee Seung-Gi and Suzy, you shouldn't miss this drama. GUGA MEDICAL BOOK will air in early April replacing Horse Healer.
Source & Credit Image: Xports News
Trend Topic:
guga medical book trailer
,
Tags: GUGA MEDICAL BOOK, lee seung gi, suzy