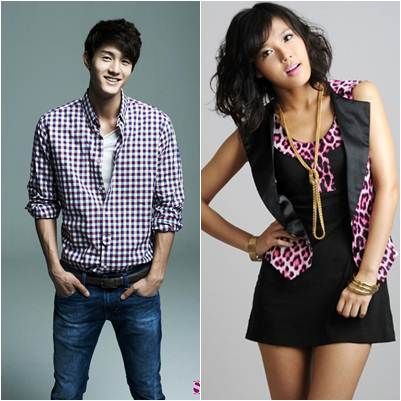 Only one month left till the drama airing, the house races for adding the casts. As reported, The Virus had saved the main lead spot to Uhm ki Joon which played an evil in SBS Ghost exceptionally. Now, there are two other supporting roles that will be added onto the drama, actor Lee Ki Woo and singer from idol group "Wonder Girls" Yu Bin. Interestingly, this is a debut drama for the singer.
I am sorry to say that I have just a little piece of information related Lee Ki Woo's character. So far I know, he will likely be the villain as Kim Se-Jin who will involve in the death game with the character of Lee Myung-Hyun (played by Uhm Ki Joon).
Meanwhile the singer Yu Bin, she will act as protagonist alongside Uhm Ki joon. Yu-Bin will play Lee Joo-Young, an IT expert on the special infectious disease crisis response team.
THE VIRUS is medical-thriller drama series involving a mysterious virus that causes a 100% fatality rate. And Chief Detective Lee Myung-Hyun leads a "special infectious disease crisis response team" as they investigate a mysterious infection case where the virus has a 100% fatality rate. Lee Myung-Hyun faces the truth and fights against the power of evil.
Drama series first airs this March in South Korea.
Watch The Trailer:
Tags: Lee Ki Woo, THE VIRUS, uhm ki joon, Yu Bin