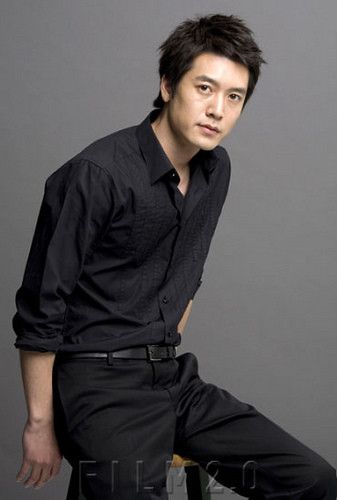 Actor Jo Hyun Hae joins in Advertising Genius Lee Tae Baek which previously had already cast Han Chae Young, Jing Goo, and Park Ha Sun. In this drama, Jo Hyun Hae will act as Eddie Jung, leader of the Ad planning team at Keumsan Ad Company. Eddie Jung and lead character Lee Tae-Baek (Jin Goo) will become rivals.
see: Han Chae Young Resumes Her Acting Through Advertising Genius Lee Tae Baek
The drama Advertising Genius Lee Tae baek seemingly will be the second drama in where actor Jo Hun Jae and Han Chae Young co-work together (previously, they co-worked in Only You; 2005). Ep.1 of AD GENIUS LEE TAE-BAEK will air February 4, 2013 in South Korea following KBS2 teen drama School 2013.
On January 15, 2013, the promotional Posters for upcoming KBS2 drama series Advertising Genius Lee Tae baek were taken at a studio in Nonhyeon-dong, Gangnam, Seoul. As you can see, all the lead actors and actresses Jin Goo, Park Ha-Sun, Jo Hyun-Jae & Han Chae-Young came and took shoot together.
Here are promotional Posters: