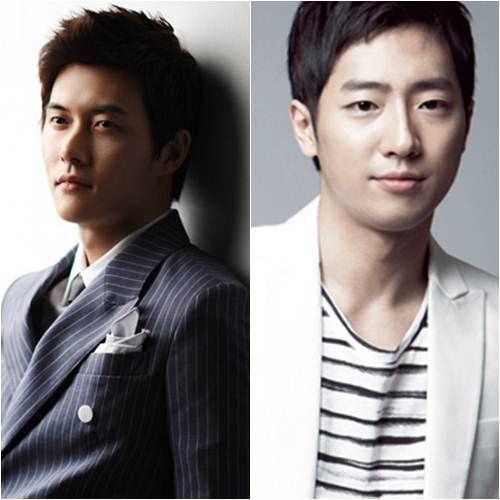 Kim Tae Hee is very lucky, indeed! After Yoo Ah In confirmed to be King Sukjong (see: Kim Tae Hee's Jang Ok Jung, Live For Love Chooses Yoo Ah In As The Hero), now two other talented actors are also ready for competing to get the lady's heart. Jae Hee who successfully acted as gruesome prosecutor in May Queen and Lee Sang Yeob who played as Kind-hearted lawyer in Popular drama Nice Guy confirmed being casted to SBS period drama JANG OK-JUNG, LIVE FOR LOVE (literal title of "Jang Ok-Jung, Sarange Salda")
Jae Hee will be playing the role of Hyun Chi Soo, a man who went to China to make a fortune only to come back to Korea and chase after his first love Jang Ok Jung. Hyun Chi Soo is the biggest supporter and romantist of Jang Ok Jung. Hyun Chi Soo will rival King Sukjong, leading the plot from the core. Meanwhile, Lee Sang-Yeob will play Prince Dongpyung, who is the uncle of King Sookjong (Yoo Ah-In). Prince Dongpyung also will develop romantic feelings for Jang Ok-Jung (Kim Tae-Hee).
Drama series follows the turbulent life of Jang Ok Jung, who is also known as Lady Jang Hui Bin one of the most famous royal concubines in the Joseon Dynasty. She began her career as a court lady who stitched clothing as a fashion designer of her time.
JANG OK-JUNG, LIVE FOR LOVE is scheduled to first air March 18, 2013 in South Korea.
Tags: jae hee, Jang Ok Jung, Lee Sang Yeob, Live For Love