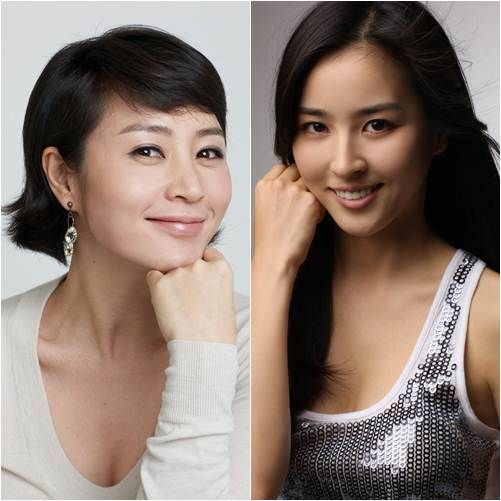 Two beautiful actresses, Han Hye-Jin and Kim Hye-Soo are ready to come back in drama land. Han Hye-Jin is cast in the leading female role in upcoming SBS drama series ALL ABOUT MY DATE, which has already cast Shin Ha-Kyun in the leading male role and Kim Hye-Soo is in consideration for working at new KBS drama in the works, "Please Come Back, Miss Kim".
The storyline for ALL ABOUT MY DATE involves two politicians, from opposing political parties, who begin a romantic relationship.
Kim Soo-Young (Shin Ha-Kyun) is a newly elected member of the national assembly. He is a member of the conservative New Korea Party. Prior to his election, Kim Soo-Young worked as a judge, but became pressured by higher ups and decided to enter the political world. Now, Kim Soo-Young becomes involved in a tangled situation with national assembly member No Min-Young (Han Hye-Jin), who entered the political world after her sister's death. No Min-Young's sister was a presidential candidate. No Min-Young is also a member of the Progressive Labor Party, who only has two members in the national assembly. Kim Soo-Young and No Min-Young then begin to have romantic feelings for each other. (Source: Asianwiki)
There's a solid production team behind this drama with writer Kwon Ki-Young having scripted popular drama "protect The Boss and PD Son Jung-Hyun. ALL ABOUT MY DATE will air beginning this April, after the conclusion of the Zo In-Sung & Song Hye-Kyo drama series "That Winter, The Wind Blows".
Meanwhile, Please Come Back, Miss Kim is an adaptation of the 2007 Japanese series Haken no Hinkaku (or Pride of the Temp). The original series explored workplace culture with a focus on the regular employee-versus-temp divide, and this adaptation will alter the setup to suit the current Korean workplace, with some "drastic changes" in the works.
Please Come Back, Miss Kim has been granted the Monday-Tuesday timeslot following Ad Genius Lee Tae-baek. Writer Yoon Ji-hee and PD Jung Chan-geun are entrusted to hold the drama.
Both actresses' last appearance in television was drama cable Syndrome (2012) and Home Sweet Home (2010).
Tags: han hye-jin all about my date, kim hye-soo please comeback, miss kim