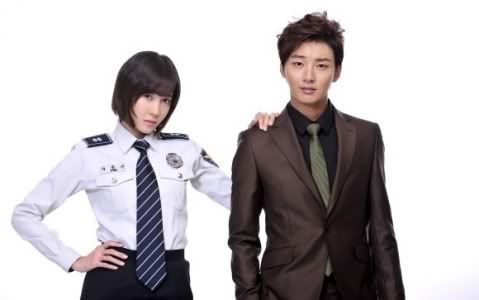 With Yoon Shi Yoon joined onboard last week, the upcoming drama 'Me Too, Flower' has eventually begun its production. The two lead characters Yoon and Lee Ji Ah were seen together for a poster shoot of the drama on October 17.
The teaser poster features Lee in a new short haircut who has transformed into the police officer "Cha Bong Sun" and Yoon in a sleek suit to portray his character as double-life chaebol "Seo Jae Hee".
This drama will mark as Lee's comeback after her marriage/divorce scandal. It's being said that at first she felt awkward wearing a police uniform, but the moment they began to take pictures, she transformed into her role.
'Me Too, Flower!' is set to release on November 2nd.
Trend Topic:
me too flower dramawiki
,
vietsub flower boys of the ramen shop
,
me too flower
,
vietsub flower boys of the ramen shop ep 1
,
flower boys of the ramen shop vietsub
,
Tags: Lee Ji Ah, me too flower Korean drama, yoon shi yoon me too flower