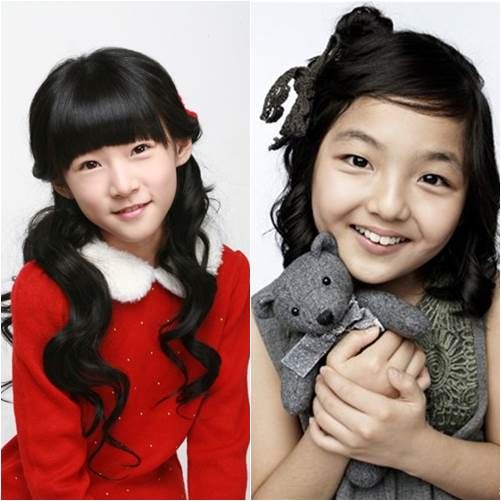 After securing Go Hyun-Jung as the main lead in MBC drama Queen Classroom (See Also: MBC To Remake Amami Yuki's Hit Drama The Queen's Classroom), two promising child actresses Kim Sae-Ron and Seo Shin-Ae have now confirmed to join the drama. Both Kim Sae-Ron and Seo Shin-Ae are famous as A-List child actress. Kim rises to stardom after playing in hit movie Nowhere Man which also casted Won-Bin as the main lead. The movie also led her to achieve the best supporting role in Korea Film Festival 2010. Likewise Seo Shin-Ae, I was captive by her after watching drama Thank You (MBC; 2006) alongside Gong Hyo Jin and Jang Hyuk. She played the as the daughter of Gong who was raised without father and infected by HIV. The drama was very touching and Seo's acting was very memorable, love it! She also played in popular sit-com High Kick through the Roof.
Seemingly, they will play as the students of Go Hun-Jung. However, who will play as "Kanda Kazumi" character is still mystery, whether Kim or Seo. "The Queen's Classroom" is a remake drama from Japanese drama Jyoou no Kyoushitsu. (Referring to the original series) it depicts a mysterious a sixth-grade teacher who dresses all in black and is repeatedly referred to as "oni sensei" (the teacher from hell) at Hanzaki Elementary School. The drama focuses on a year in her classroom and, particularly, the effect it has on 12-year-old Kazumi–a nice but mediocre student whose parents want to send her to a private secondary school. But it seems there will be a little bit difference in story line particularly in romance aspect.
The Queen's Classroom will air this June at the Wed. & Thurs. 10pm time slot previously occupied by "When a Man Loves".